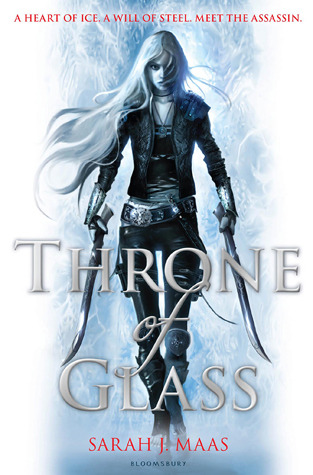 Title: Throne of Glass
Author: Sarah J. Mass
Pages: 404
Summary: Meet Celaena Sardothien.
Beautiful. Deadly.
Destined for greatness.
In the dark, filthy salt mines of Endovier, an eighteen-year-old girl is serving a life sentence. She is a trained assassin, the best of her kind, but she made a fatal mistake: she got caught.
Young Captain Westfall offers her a deal: her freedom in return for one huge sacrifice. Celaena must represent the prince in a to-the-death tournament—fighting the most gifted thieves and assassins in the land. Live or die, Celaena will be free. Win or lose, she is about to discover her true destiny. But will her assassin's heart be melted?
Rating: 2/5 stars
Nope. No. I just can't. This was a bit of a torture. Honestly, I wanted to like this. I've heard so many good things about this book and I was expecting to be amazed and blown-away and give this book at least four stars. But what I've got was just plain… disappointing.
First off, I've been reading this book on and off for far too long. I've been trying to get through it and enjoy it as best as I could but, unfortunately, I couldn't do that. The beginning wasn't bad. In fact, as I started reading, I thought that yes, I'm going to like it. But then it, more or less, turned into a novel with pretty girls in pretty gowns, falling in love with boys and stupid, annoying, irritating love triangle that drove me mad. I couldn't look pass it, I just couldn't. I expected a fast-paced book full of action and a heroine who kicked everybody's asses but that just didn't happen.
On a positive side (hence the two stars), it was fairly well writing that there were parts that kept me intrigued a bit, so there's that. Still, it didn't save this book from being a complete trainwreck for me, no matter how much I wanted to like it.
I am sorry book, I really am.